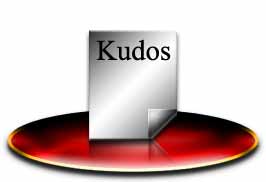 Kudos and Quotes
Since the first installation at a large Chicago ISP in 1994, the IPAD has received some very glowing reviews from people with the real-world experience to know exactly how secure, powerful and easy the IPAD is when compared to more traditional solutions.
The list of complements from government, corporate and small business IPAD users is long and continues to grow all the time.
We are confident you will feel the same when you get your own IPAD.
Since we purchased the IPAD, everything has gone smoothly. We're no longer dependent on third parties like ISPs or consultants. As our company continues to grow, we'll be able to upgrade without future investments or administrative headaches.
— Dan Conser, Audio Adventures
Bloomberg moves information that moves the market... When we needed a complete Intranet solution that was reliable and robust, yet simple to install and manage, we chose the IPAD, and it delivered.
— David Heller, Bloomberg Financial Markets
It's a workhorse. If people want reliability and ease of use, I don't know of a better option for them.
— Joe Gitchell, Pinney Associates
From box to working system took less than two hours, even with mistakes, which is quicker than any new PC I've configured lately.
— James E. Gaskin, Information Week Magazine
We've looked at the Whistle InterJet, the Team Apexx, the WinGate's and on and on. This actually isn't a contest. The IPAD is extremely easy to install, enormously powerful, and can scale right up to the point where the small business decides they'd rather be an ISP themselves than do the dry cleaning thing. The other all-in-one packages hit the wall about twelve minutes after installation, and the wheels are falling off in all directions thereafter. But the IPAD can take on new work almost ad infinitum.
— Jack Rickard, Editor, Boardwatch Magazine
It's the kind of equipment we like — it takes care of itself
— John Beck, City of Marshfield Wisconsin
There's nothing easier or less expensive than [the IPAD]. It's the only way to do it.
— Mark Johnson, Mitsubshi Motor Sales of America
We're constantly evaluating bang-for-the-buck among the various all-in-one solutions, and so far the IPAD has the lead.
— Bill Elliott, U.S. Navy
When the IPAD arrived, I literally connected it into a spare Ethernet network port, attached a few modems, applied power, and was ready for blast-off. The IPAD represents an elegant solution when you need to easily build an Internet or intranet presence. Considering the time it saves you when getting your infrastructure in place, the price represents a good value.
— Mike Heck, Infoworld Magazine
I was an eSoft customer from the early TBBS (The Bread Board System) days. I met Phil Becker at a few of the earlier BBSCON shows and he seemed more like family member than a business man. I was very comfortable with eSoft and their products. Going with any other product just didn't make sense. Phil wasn't just selling a product, he was selling a family of technical expertise. This family continues to exist today as the IPAD Owners Association.
I bought the IPAD because it had the key parts I needed at a price I could afford. My choice was made on a need for a router, firewall and email server that would grow with my company. It allowed me to make a full company presence on the Internet with just one box and no need for a babysitter.
The company I was working for had a well developed bulletin board system for criminal justice professionals and we needed a way to provide Internet access to the databases, file libraries, and message boards running on the BBS. The IPAD was sold pre-configured for our Internet connection so all we had to do was to plug it into the CSU/DSU and to the Ethernet hub and we were ready to go.
I was a BBS Sysop and eSoft said I could be an ISP with the IPAD, as soon as I found out what an ISP was I bought one. I did not really know all that an IPAD was, but looking back I could not have done it without the IPAD.
I was looking for a server that would be simple and easy to use.
Small learning curve, Ease of operation, Set it up and forget about it.
The IPAD offered the ability to connect my existing (BBS-based) community of interest to the Internet. I used it to offer low-cost Internet access to people with disabilities. At the time I bought it, I had no idea how powerful it was.
The IPAD is not designed around a WINxx or *NIX based OS - therefore, a higher reliability issue presents itself.
The IPAD represents a simple and effective deterrence against hacker exploitation with a total lack of expensive upkeep of a proprietary hardware base, and costly training, the alternative ISP solutions are known for.
Why did I choose IPAD? Specifically:
1. Prior positive experience with the vendor - it was being sold by eSoft - the company which had so wonderfully supported our use of the industry-leading TBBS for so many years. (If this thing was invented by the creator of TBBS, it HAD to be good).
2. The fact that it would allow us to transition from a BBS to a ISP so easily, quickly, and at such a reasonable price ("ISP In A Box").
Generally:
1. That it came pre-configured and required little prior knowledge of its "innards" to deploy - one could make it work immediately, then learn why and how it works later.
2. When compared to the aggregate commercial equivalent software, hardware, and installation costs to duplicate its capabilities, its package price was attractive.
Single box for router, modem-management, and email. A single source IPAD solution replaced what other vendors were telling me I needed multiple boxes for.
Actually, I didn't appreciate the genius behind the total Internet appliance concept of the IPAD until a few years after my business was going full tilt. It wasn't until I watched ISP "wanabees" trying to break into the business struggling with other solutions that I fully appreciated the simplicity of the IPAD.
The IPAD is much more than promised when I first bought it. First off it has run continuously for the past 8 years without any need for a technical guy to keep it going. In fact I often forget it is there because it never seems to have problems even when I do something dumb. The most impressive part to me is that I now appreciate the high security design of the IPAD more than I possibly could have before I bought it. Microsoft has had more bug fix patches to Windows in the past two months than the IPAD has needed in all the time I have owned one.
As time goes by, I've come to see the value and simplicity of having a single box, a single manual, and a single company provide a complete solution.
It took almost a year for me to fully understand the power of the IPAD, once I figured it all out I realized what a value it was. At the time, it was the minimal hardware platform that was needed, and the fact that it did not use Windows. Windows was a resource hog and every application was way more expensive than my budget could handle.
Again the IPAD proved to be a great value.
The IPAD has continued to develop over the years and those improvements make it a very powerful tool for email and basic web hosting.
The more I learn the more amazing it becomes as I realize how many functions the IPAD will perform using minimal resources.
Although it isn't necessary to be a geek to take advantage of the IPAD's power, it's such a versatile tool that it has allowed me to learn how the Internet works at a fairly technical level. The ability to offer my end-users such a wide variety of Internet functions, together with the rock-solid reliability, have made me see it as something much more than a "protocol adapter". I'm still learning from the IPAD after eight years, and it's still evolving and gaining more and more versatility and staying ahead of me, so I can keep thinking of new uses for it.
I can present equivalent or better performance as an independent ISP, and maintain an unfair advantage against competing ISPs whom insist on using considerably more expensive and proprietary routing/serving solutions - that seem to break down quite often and have Swiss cheese style security.
Our IPAD infrastructure has allowed our ISP system to run at a considerable profit since 1995, expanding from rudimentary dialup services into a 6000 square mile coverage, using wireless broadband microwave repeaters.
My perception of the IPAD changed twice:
A. When eSoft abandoned it, I was extremely disappointed - not so much by the fact that they forced its "end-of-life", as dumbstruck that their marketing staff was so inept that they couldn't successfully sell such a uniquely superior product. The prospect of having to completely re-invent our ISP systems from the ground up was, to say the least, not good. I seriously considered just pulling the plug and walking away.
B. When the IPAD Owners Association (IOA) took it over, and the first IOA software release demonstrated the living validity, usefulness, and exciting continuing potential of this product.
I learned how ISP's work by reading the manual and the IPAD.CTL file. It was fairly easy to use as a novice and grows more powerful as I learn.
Integration was harder than expected. The original web interface was limited in functionality and it could take a long time to configure something different for a customer. But, for the most part, I was very impressed with the functionality and reliability. The IPAD Owners Association has made such huge improvements in the user interface that I now find it amazingly easy to make even wild configurations happen.
I describe the IPAD as a total Internet solution for businesses with a friendly user interface. A pure turn-key device.
I tell a different story about the IPAD depending on who is listening. I tell my customers that the IPAD is a bullet proof firewall that protects them from the evil out there. I tell my provider that the IPAD is just a "Cisco" router and they can't tell any different. I tell my friends that the IPAD is the reason why I can spend time with them instead of babysitting my equipment. I tell my competition that the IPAD is technology from the future and they still have no clue why their stuff crashes so often and why my IPAD doesn't.
My description of the IPAD changes over time. Right now I emphasize the security of the firewall and the ease of its use.
I tell them IPAD is a multifunction Internet machine and I spool off all that it is capable of. They usually don't believe me.
The IPAD is an Internet server with security and flexibility built in rather than added as an afterthought.
I haven't told anyone about the IPAD. It's my secret.
I usually say the IPAD is a magical black box that holds all the basic Internet functions inside. It is so carefully designed, and so specialized for Internet service, that it can substitute for a dozen beige boxes running other operating systems and software. I can ignore it for months and it keeps right on doing its job, so I can do my job. When I need to change something, I can change it in a couple of minutes and then get back to my real job. There are many people in my life who think I know a lot about the Internet. The truth is, I've been faking it -- for the past eight years -- because the IPAD has made it so easy to look like I know what I'm doing.
Yes, you may use my name: L. McIntosh, and I choose IPAD.
You definitely don't want to use this product! Few have heard of it or know about it - and I want to keep it this way.
The CERT security website lists pages and pages of known flaws/exploits for Microsoft and *NIX products - but alas, no listing for the IPAD-OS.
Most haven't heard about the IPAD, so little attention is paid to it - therefore, by nature, IPAD security is very high.
It makes the job of being a responsible ISP easy. We are without need for employees trained in specialized applications. Our core ROUTING, DNS, SMTP, POP3, SPAM filtering, FTP, and TELNET functions are already built into each IPAD with extra-easy system management.
How else could a simple 'Mom & Pop' biz do all this - outlast and outperform, 14 larger companies, all of them now out of business or bankrupt, simply because these competitors insisted on doing their job, poorly at best, with higher priced equipment.
In the ISP biz, our fleet of IPAD's are truly unfair competition that remain untouched.
What is an IPAD? It is quite simply what makes our ISP services possible. It is core central. It does in one box what would require a rack full of other devices to do. There are countless other ways to do what we do here, but none offer the centralized maintenance and administrative efficiency, technical support, software upgrades, easy hardware replacement, and reasonable price all in one easily deployed package.
I call it an "ISP-in-a-box." And I call it the "centerpiece of 21st century business communications."
I must admit that I have tried to create a box to replace my IPAD. I spent months learning how to install Linux and get all of the servers configured and running. Linux does not have anywhere near the simplicity of single point server and user management like the IPAD's web manager. The Linux mail server is quite slow by comparison even at local Ethernet speeds. And after all this, my IPAD still sits at the gateway of my network protecting all my users and my new Linux box from the unknown evil out there on the public Internet. I wish the whole world could see the IPAD and find out what the Interent really could and should be.
I opened my IPAD 2500, took it out of the box, connected three wires (power and two Ethernet cables) and I was done. It took all of ten minutes to answer a few questions in the setup wizard and my whole company was on the Internet complete with working mail server, web server, DNS server and all kinds of other things. I did it myself and never felt like I needed to call tech support, which is saying a lot for me. The world would be a very different place if every box I open completely works beyond my expectations in minutes.
The IPAD is a network appliance. It's something that you set on your network and for the most part, forget that it is there. It does require some periodic maintenance, but is quite reliable. It can transparently handle almost all of the common tasks that most people need when connecting to the Internet.
Please let us know your experiences with the IPAD.