IPAD Model 5000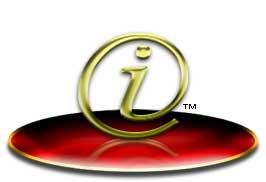 This is our most customizable, most expandable and most powerful IPAD model based on the revolutionary IPAD-OS platform.
If you need to connect multiple Local Area Networks (LAN) or even Wide Area Networks (WAN) together or to the Internet, this is the IPAD for you. The IPAD 5000 supports up to 96 simultaneous dial-in remote access users and up to 5 high bandwidth Gigabit Ethernet interfaces. Hundreds of Internet Service Providers around the world depend on the IPAD 5000 to support their businesses.
The IPAD 5000 is our industrial, full-strength Internet service, connectivity and protection powerhouse. The IPAD 5000 features include:
Full routing capability including fully configurable traffic filtering, bandwidth shaping, server load balancing, server fail-over and True IP Address Expansion

™

firewall protection.
Up to 5 optional 10/100/1000 Ethernet, Token Ring, or synchronous ports in any combination to suit nearly any degree of connectivity needs.
Full server suite includes email with very powerful and effective spam/virus fighting features, unlimited private or public WWW servers, unlimited FTP servers, heavy duty Domain Name Service and telnet gateway service. You control all of these services the way you want to!
Up to ninety-six (96) dial-up ports allow your employees or customers to connect to the Internet through the IPAD 5000 using standard dial-up modems and/or ISDN adapters.
The IPAD 5000 is the solid foundation under the Internet of your dreams.