IPAD Model 2500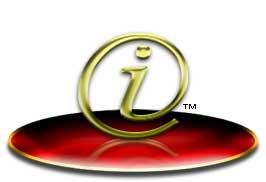 This is our single most popular IPAD model based on the revolutionary IPAD-OS platform.
The IPAD 2500 powers any combination of up to 1000 user workstations and servers on a single network. You get control over unlimited public IP addresses, public and private FTP sites and hundreds of web servers. Plus there is the option to add dial-in ports for remote users.
The IPAD 2500 includes the powerful True IP Address Expansion™ proxy firewall technology with an industrial strength router and ISP quality server suite. The IPAD 2500 features include:
Full routing capability including everything from traffic filtering to our ultra high speed True IP Address Expansion

™

proxy firewall technology.
LAN connection to 10/100/1000 Ethernet or Token Ring Networks.
Feed options allow DSL, Digital Cable, Ethernet, leased line speeds from 56k to fractional or full T1/E1, ISDN, or even 56k analog Internet feed all with full support for both static or dynamic IP address assignment.
Full server suite includes email with very powerful and effective spam/virus fighting features, unlimited private or public WWW servers, unlimited FTP servers, and heavy duty Domain Name Service. You control all of these services the way you want to!
A maximum of up to eight (8) optional dial-up ports let your employees or customers to connect to the Internet through your IPAD 2500 using any combination of dial-up analog modems and/or ISDN adapters. This turns your IPAD into a mini-ISP with the same horsepower used by Internet Service Providers around the world.
The IPAD 2500 is your Internet powerhouse that grows with your company.